Dangerous Goods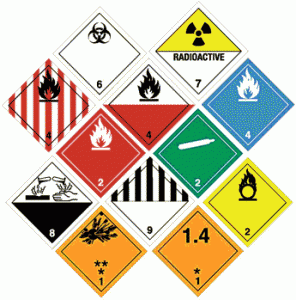 Transportation of Dangerous Goods (TDG)
Ideal for individuals and employers that wish to obtain or renew their Transportations of Dangerous Goods by Ground certifications. TDG training is required by many industries including transportation, shipping, receiving and oil & gas.
TDG Certification Program has been developed in accordance with Transport Canada's Dangerous Goods advisory note "Guidelines for Training Criteria for the handling, offering for transport and transporting dangerous goods by road" for the shipping, handling and transportation of dangerous goods by ground.
This course will guide you through all aspects of the TDG system, aimed primarily at ensuring students will be trained with a clear understanding of the requirements of the following guidelines:
Guideline B – People Handling Dangerous Goods
Guideline C – Offering for Transport of Dangerous Goods
Guideline D – Transportation of Dangerous Goods
Upon completion, students will be issued a wallet certificate which should be kept on their person at all times.
Our comprehensive course will explain in detail what you need to know, emphasize key points and test your knowledge retention after each module. The course has been designed to meet and exceed Transport Canada's Clear Language Regulations that set the training guidelines for TDG, so by completing this course you can become compliant with Federal Regulations and teach you to understand an important system in workplace safety. 

After completion of this course, you should be able to understand:
The importance of UN Numbers, Packing Groups and Schedules
The TDG Clear Language Regulations
When Placards & Labels have to be use
How to safely transport and contain dangerous goods
TDG exemptions and reporting processes
Key Points on TDG:
TDG stands for Transportation of Dangerous Goods
Anyone handling and transporting Dangerous Goods are required by law to be TDG trained
All employers are required to show diligence in ensuring their employees are TDG trained
Go Safety's TDG Course follows Federal OHS Regulations related to TDG